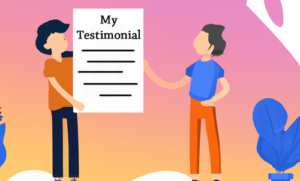 Grow Your Mortgage Business With Testimonials
If you're in the business of mortgages, you know that word of mouth can be a powerful tool for gaining clients. Testimonials are one of the best ways to get potential clients to understand why they should choose your services over those of your competitors. Testimonials can help you attract more clients and increase the overall success of your mortgage business.  Grow Your Mortgage Business With Testimonials.
Testimonials are important for any business, but in the mortgage business, they are even more important. Your customers are making a large financial decision, so they want to be sure they're working with the right person. Testimonials can show potential customers that you're trustworthy and reliable, making them more likely to do business with you.
How to get testimonials
The first step in using testimonials to grow your mortgage business is to ask for them. Ask your current customers to write a testimonial about their experience with your business.  Sites such as Yelp and TrustPilot are perfect examples of mortgage broker testimonial websites you can refer your existing and past customers to.
How to use your testimonials
Once you have a few testimonials, it's time to start promoting them. You can post them on your website, on social media, and even in press releases. You can also use them in emails to potential customers and in advertising campaigns.
Another great way to use testimonials to grow your business is to use online reputation management. This involves monitoring and responding to customer feedback across the web. You can use online reputation management to identify any areas where customers may have had a bad experience and address them directly. This will help you maintain a positive reputation and prevent potential customers from being scared away.
Remember to thank your customers
Finally, don't forget to thank your customers for their testimonials. Whether you're thanking them in person or through an email, make sure to let them know that their feedback is appreciated. This will help you build a strong relationship with your customers, which will make them more likely to recommend your services to others.
Using testimonials to grow your mortgage business is an effective way to attract new clients. Make sure to ask for testimonials, promote them, use online reputation management, and thank your customers for their feedback. With these strategies, you can give potential customers the assurance they need to choose your services.
You can view our customer testimonials of Captafi on the Capterra Website.